An Interview with Brendan Wheatley
We caught the Artistic Director of SCO during the rehearsals for The Marriage of Figaro and talked to him about the rehearsal process and casting…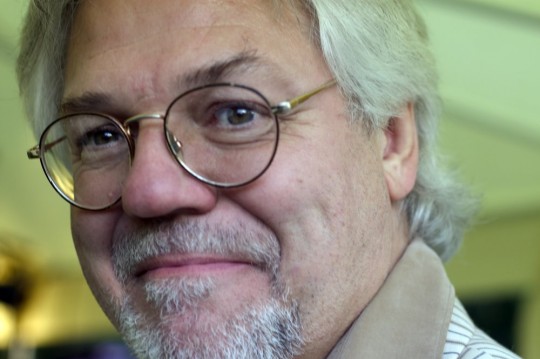 So, Brendan, where are you right now? 
It's Friday 21st February 2014 and I'm in a community centre just outside Epsom in Surrey and it's lunchtime. I'm in the midst of rehearsals and we've just done our first full run of the opera, from start to finish.  Everyone's here, and we've got all the props but no set or full costumes just yet.  We hope to do a few more full 'runs' next week and then our dress rehearsal. Then we open at the Queen's Theatre Barnstaple on Saturday 1st March and we're out on tour.
Tell us more about the rehearsal process.
Rehearsals are really labour intensive, and it's important that the singers feel comfortable with what they're doing.  To my mind, the dress rehearsal shouldn't be the first time we do a full run through.  The 'dress' is where we introduce full costume but the singers will have already got to grips with aspects of their costumes during the rehearsal process.  For example, if you're doing 18th century costume, like we are for The Marriage of Figaro, the men will have worn coats to learn where the pockets are and have got used to the shoes – they've got 2-inch heels.  The women will have practised wearing the big dresses and how to move in them.  I take all this for granted as I've been doing it for a long time so it's really interesting to reflect on what happens in rehearsals.
Another important aspect to it all is time management and working to a complicated timetable with the stage manager.  We plot out a schedule and people know what days they're in – 'called' – and then we'll break the opera down to different music: recitatives, trios, duets.  So, we might have all the company in on the morning and then in the afternoon, we might be working with a few singers to develop the trios or the duets.  Music is a very early part of the process and we'll often spend two days working solidly with everyone right at the start to get it into shape for the conductor.  You have to be ruthlessly organised. You look through the score and you work through how things fit together.
How do you cast an opera?
We probably see about 100 singers a year to cast from.  Swansea City Opera does, of course, have regular singers who we've built up a relationship with like Andrew Mayor, Helen Massey, Martin Quinn and Aris Nadirian.  Then it's about mixing in new people from auditions.  For example, for The Marriage of Figaro this year, the Countess (Elin Pritchard), Cherubino (Rebecca Goulden) and Barbarina (Georgina Stalbow) are all new to Swansea City Opera. New singers are an exciting prospect but it can be a bit nerve wracking too.  Of course, you know they can sing and 'do opera', but you never quite know how it's going to work out.  You get a sense of someone's personality from the audition.  And, of course, they must have a voice – that's a given.  Their look is important but ultimately, it's about the music.  That's the first thing. One of our priorities as a company is to bring on the next generation of singers and younger singers learn from more established singers.  Casting is all about bringing a group of different people together who'll work together well.