Cultural Heritage Project in Lebanon funded by The British Council

The British Council's £30m Cultural Protection Fund, in partnership with the Department for Digital, Culture, Media and Sport, is set up to protect cultural heritage at risk due to conflict in the Middle East and North Africa.
Swansea City Opera has been very fortunate to receive a grant from the Cultural Heritage fund of the British Council, the first Welsh company ever to do so! It is to work in Lebanon with three organisations to capture and record the intangible heritage of the occupants of two refugee camps, Shatila in Beirut and Rashedieh camp in the south of Lebanon. Our partners are SHIELD an NGO that works with refugees in the south, Dreams of a Refugee, an NGO that works with refugees in Shatila, and The American University of Beirut which will host the website and records of the heritage.
We aim to capture and share three distinct areas of heritage:
1. That of Palestinian refugees
2. That of Syrian refugees – who now make up 45% of the population of some camps
3. Heritage of the camps themselves – camps such as Shatila have been established for more than 70 years and have developed traditions of themselves (festival, music and oral history)
We will be training the refugees themselves to collate and research their own heritage and we hope that by recording memories and stories, it will help the refugees preserve a sense of cultural identity within their displaced communities. We will be looking for any intangible heritage eg. memories of music, dancing, festivals/ ceremonies, singing crafts – including embroidery and costumes, falconry and oral history.
SCO has only just started this project which runs until the end of December 2019, it is a privilege to undertake it. Here are a few photos of our first trip taken in Shatila camp. The large key in the fourth photo is a powerful symbol of hope to the refugees that one day they will be allowed to return to their homes. You can see larger images at the bottom of this page. This is  a link to the Facebook page.
https://www.facebook.com/ourheritagelb/
Keep an eye on the website for future updates!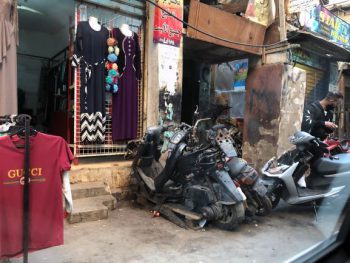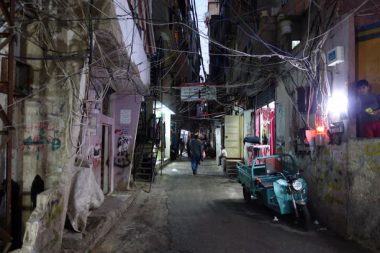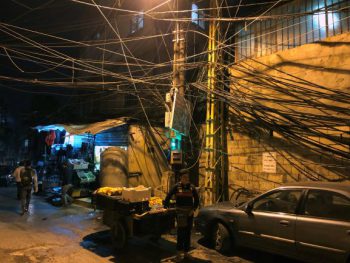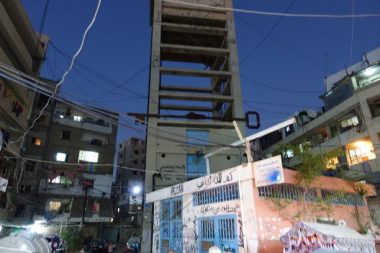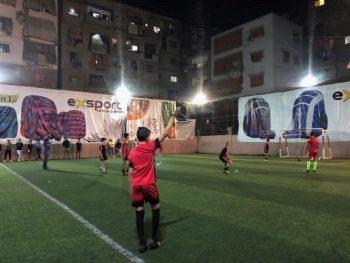 Heritage and Musical Routes Project
In 2017  SCO worked with 5 community groups in Swansea, Chinese Community Centre, Unity in Diversity, YMCA, Sisters in Sanctuary and the African Community Centre and 4 schools, Bishop Gore Secondary School, Blaen y Maes Primary School, Cefn Hengoed Community Secondary School and Parkland Primary School on a project funded by The Heritage Lottery and ACW. Each of the community groups chose a different theme in which to show their cultural heritage and what it has brought to Swansea, these included dance, cooking, drumming, song, music and story telling and the schools told the story of refugees from war torn countries through their own version of Dido and Aeneas by Purcell. It was a hugely enjoyable project and great fun.
We held a mini festival day at the Waterfront Museum in May where everyone performed and exhibited, and there was a 6 month exhibition in the old Swansea Museum. Here is a link to the Facebook page   https://www.facebook.com/mroutesproject/
SCO's education aims have always been simple:
enhance the understanding and enjoyment of opera both for committed opera lovers and opera sceptics alike.
increase people's understanding of opera as an art form and its relevance to today's communities
remove the sense of elitism that surrounds the idea of attending an opera: we know that people listen to opera on Classic FM or BBC Radio 3, have opera CDs or hear opera in films but may be nervous about attending opera at a theatre
equip participants with the tools and knowledge necessary to ensure that they maximise their experience
encourage repeat visits to opera performances
From creating and staging new work with schools and community groups, to arranging participatory workshops and pre-performance talks for audiences, all of SCO's outreach work has a clear remit – for as diverse a group of people as possible to connect with opera.
Touring
SCO tours the length and breadth of the UK often to Community First and Objective 1 areas. Every tour features free pre show talks at almost every venue.  Suitable for both experienced opera goers as well as opera 'virgins', these popular talks by Artistic Director Brendan Wheatley explore the story and music, developing people's enjoyment and understanding of opera.
The tour of Don Pasquale in 2013 featured workshops developing soft skills by exploring opera and developing vocal skills.  It reached over 120 people – drawn from single parent groups, young people at risk of school exclusion, health and well being projects and older people.
The 2014 Marriage of Figaro tour features Exploring Opera workshops in community venues.  Working with Arts Education Officers, Communities First Partnerships and other stakeholders, fun and enjoyable workshops introduce people to opera and there is the opportunity to see opera in their local theatre at a concessionary rate.
New Work
The 'Tower' opera project in 2000 connected 17 schools and five choirs with a specially commissioned opera written by Alun Hoddinott.  His opera about the last deep pit in Wales – Tower Colliery in Hirwaun – was written specifically to include community participation with choruses for Children and Male Voice Choir. The project spanned school workshops, performance participation, teacher inset days and community workshops across Wales.
Swansea City Opera delivered Wales' first Street Opera – 'From Cars to Mars' – a specially devised community opera, in partnership with Dragon Arts.  The project developed the skills of homeless and disadvantaged people culminating in performances at The National Waterfront Museum in Swansea and again later at Y Senydd – The National Assembly for Wales.
A project in the Eden Valley, Cumbria, commissioned by Eden Arts, saw schools, youth groups and the University of the Third Age working to develop a community opera with local storytellers on the subject of 'Time'.  The project included four mini-performances in hospitals and residential care centres.
Brendan and Bridget opened the group to a fantastic opportunity and a real flavour of opera. Their approach and pace was perfect. Tights and toupee's is a drama group for people with disabilities. The group gained so much from Brendan and Bridget and their intro to Opera. A valuable workshop for all people. 5 Stars! Thank you!
The Opera School Wales
The Opera School Wales, a sister company to Swansea City Opera, is a professional training arm for new Welsh opera talent offered on an annual basis through a residential week. It offers expert vocal tuition from the Artistic Directors of Swansea City Opera, as well as distinguished professionals such as David Syrus, Head of Music at the Royal Opera House, Covent Garden. Many graduates from The Opera School Wales go forward to perform in Swansea City Opera productions. Alumni have gone on to work with national and international opera companies.
Get in Touch
The scope of Swansea City Opera's work in education ranges from in-depth, intensive residencies in schools leading to short performances to one-off workshops – all designed to develop and enrich an understanding of Opera. With wide networks of expert, high quality education specialists across the UK, Swansea City Opera can work with you to devise projects specific to your school and cohort. If you are interested in talking to us please ring Bridgett Gill on 01874 690254 or email enquiries@swanseacityopera.com